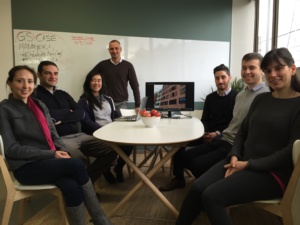 Low Impact Development (LID) Consulting provides pragmatic consulting advice and prompt service delivery. Our team delivers a comprehensive range of sustainability and waste services to meet mandatory requirements or help you to push the envelope and deliver higher performing sustainability outcomes. We would be interested in discussing your project to identify sustainability and waste options and determine the best results for your particular project and budget.
We deliver projects for building designers, developers and builders. Typical projects are listed on our Recent Projects page.
Our team has experience in all aspects of project delivery: project management, building, design, and policy. As at 2016 LID is a team of 10 professionals all with an interest and passion for sustainability in buildings, infrastructure, community and waste. Principal Craig Harris has a consulting Project Management, Green Project Management, Construction Management background with economics and some landscape architecture training. Our team consist of environmental engineers, architects, mechanical engineers, and construction professionals. Our sustainable building considerations are shaped by our backgrounds and we provide holistic solutions to fit your scope. For more information please refer to our People page.
To see some of the positive feedback from our clients please refer to our Testimonials page.