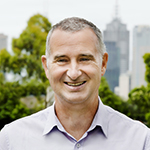 Craig Harris Principal of LID Consulting has over 20 years experience in the building industry as a Sustainability consultant, an Environmentally Sustainable Design (ESD) project manager and as a project manager of the design and construction stages of commercial and residential projects. This experience ensures Craig's sustainable building inputs consider options from all disciplines and lead to ideas that are progressive and feasible.Click for more information on Craig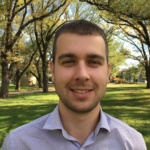 Joel Notara – Joel is an innovative and driven Sustainability Consultant specialising in Water Sensitive Urban Design (WSUD), Environmentally Sustainable Design (ESD) and thermal and daylight modelling. With a background in Environmental Engineering, Joel brings attention to detail and a practical perspective to all projects.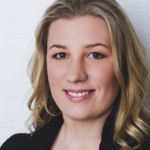 Leah Reynolds is an experienced architect and sustainability consultant with interests in sustainable design, construction and consulting, waste management and permaculture. Leah provides strong sustainability design and construction initiatives, has a can-do attitude, builds good relationships with all of her clients, and ensures her projects run on time.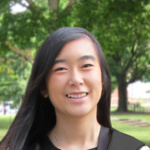 Vickie Huang has both architectural and sustainability training which includes having completed a Master of Environments at the University of Melbourne, specialising in energy efficiency modelling and green star implementation. Vickie is an intelligent, efficient, pragmatic and fun sustainability consultant. Vickie has a passion for combining sustainable design and architecture with a vision to positively contribute to the wider environment.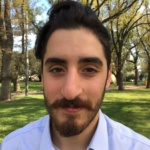 Timothy Grech – A graduate of the Masters of Engineering (Environmental) from Melbourne University Tim is an innovative, detailed and practical sustainability practitioner. He develops new tools and is a very good daylight modeller. Tim also has a thirst for knowledge and commitment to deliver good project outcomes.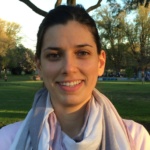 Jovana Josevski's route to sustainability is via analysis and investigation of complex industrial and motor vehicle accidents. So she is methodical and good on detail!. Having built on her science background Jovana completed masters level studies specialising in sustainability and energy efficiency.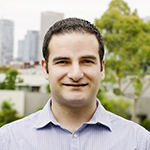 Lebon Ferri is an experienced and interesting mechanical engineer. He debunks myths about sustainable heating, cooling, ventilation, hot water, and photo-voltaic solutions, amongst other skills. He is smart and provides sensible energy efficiency maximising solutions.
Steph Kilduff is a passionate sustainability consultant with a background in building and construction management. Steph brings these practical considerations to all of her recommendations and project work.