Careers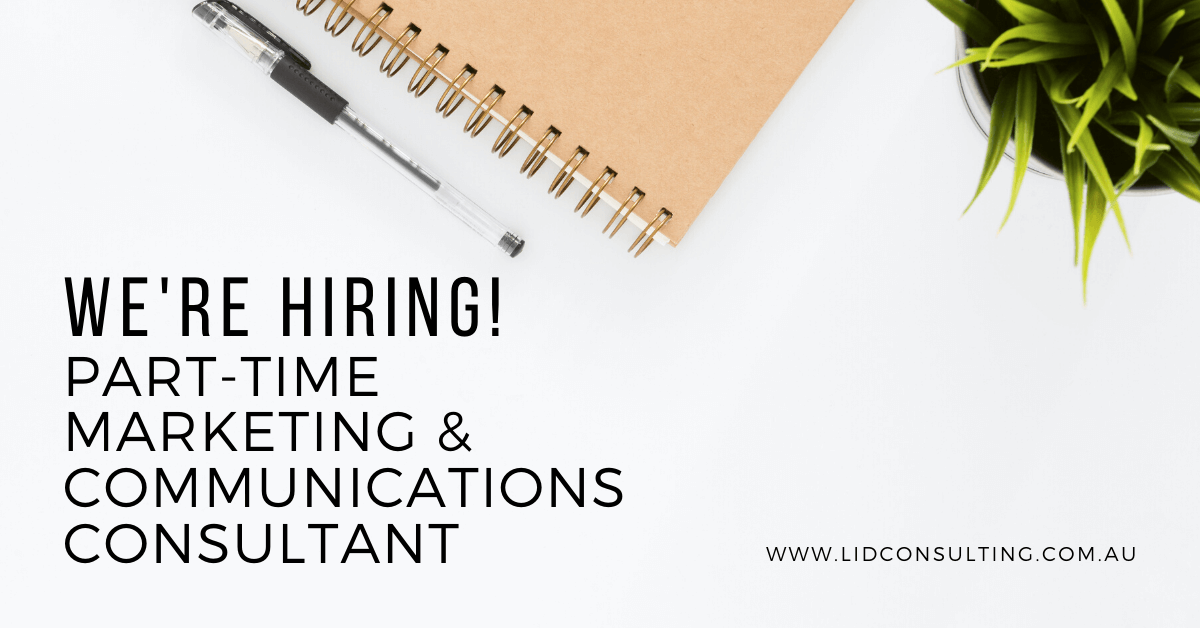 Our company is Low Impact Development (LID) Consulting www.lidconsulting.com.au. We are an established sustainability consultancy of 7 permanent staff plus contractors based in North Fitzroy.
We are interested taking on a later year marketing and communications student in a paid role for one day per week working out of our office in North Fitzroy. If the position is effective we plan to continue this role for the full year and then continuing into the future.
The skills required and roles to be undertaken include:
Ability to develop an engaging written one page case study after interviewing one of our staff about a successful project we have completed. The case study would need to be written up within the day, and appeal to our target audience, architects or town planners. We would require one-two of these per month.
Knowledge of and ability to ensure case studies are maximised in terms of exposure in relevant outlets eg LinkedIn, or free content for blogs or magazines.
Assistance pulling together an updated company Capability Statement, and distribution of this to key potential clients.
Suggestions in relation to co-ordinating the collation and use of our large disbursed email contacts list to forward email content to our existing database.
Input on potential CRM systems that might work with our requirements
Ability to use graphic programs such as Adobe InDesign (preferred), Photoshop or equivalent. We don't have any graphics programs on our computers and are looking for someone who is able to bring their own to the office.
We have a marketing plan that includes the above and more. We need assistance in delivering it, but also welcome ideas to add to or improve our plan.
Please forward all email applications to careers@lidconsulting.com.au by 22nd April. Applicants should include a list of subjects completed and subjects still to be completed (if chosen) for their course. Also a very brief note on any relevant experience if you have any. Thank you.
NOTE: Even if you feel you don't tick all of the boxes in this criteria, we'd still love to have you apply and discuss this position further in a meeting. We are offering $32 per hour pay.