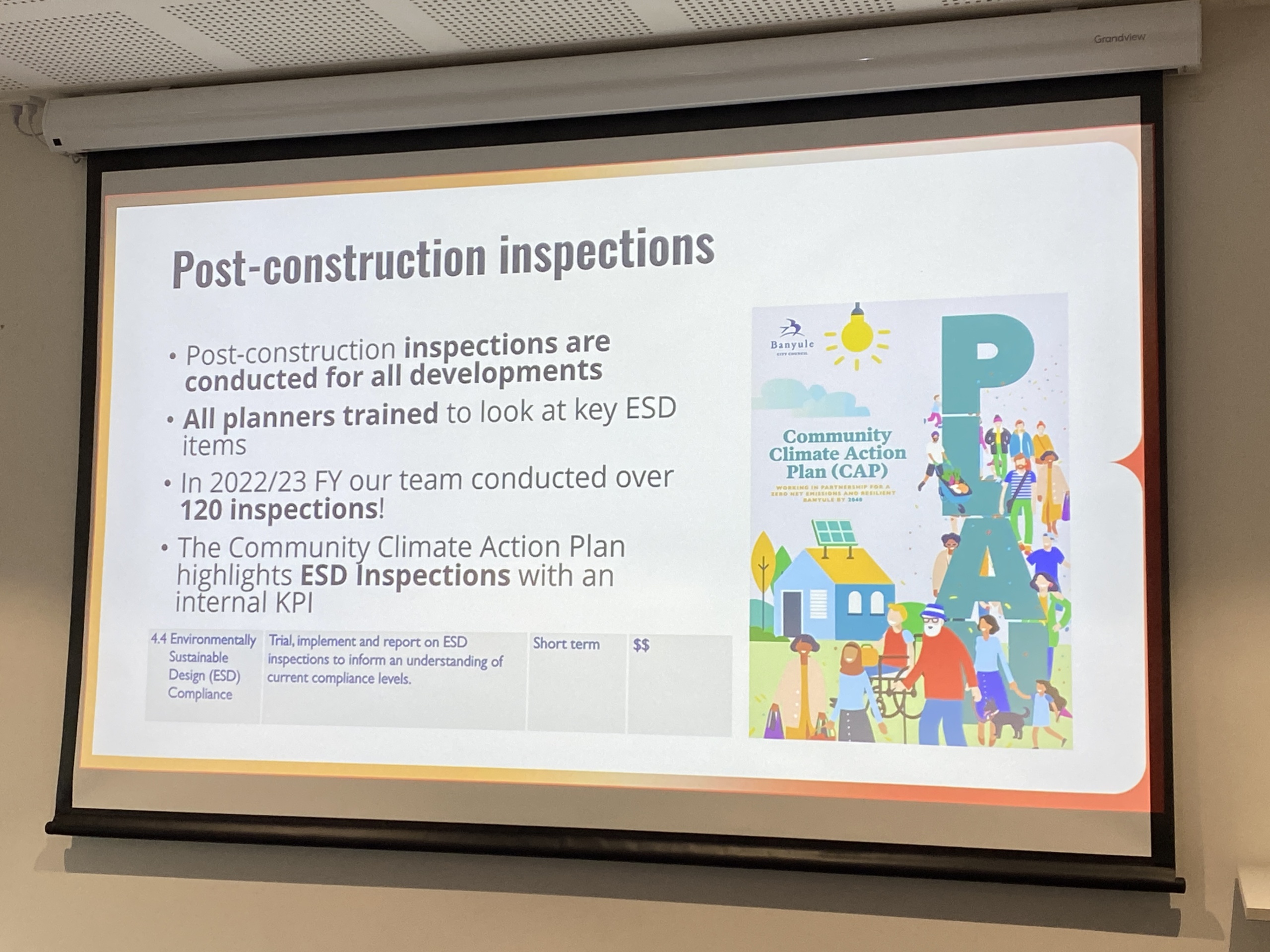 Banyule Council is now undertaking ESD compliance inspections on all completed developments – to ensure ESD commitments approved at planning don't get dropped out during the construction stage. It is worth all players in the decision making process being aware. Where non-compliance occurs – rectification works are required.
LID Principal Craig Harris attended the very informative Banyule City Council ESD inspections and compliance information session lead by David Moon and Shaun Thompkins of Banyule Council. The key takeaways were:
Post conduction inspections are conducted on all developments completed in Banyule
In 2022/23 Councils team completed 120 inspections
Post-construction inspections over the past 24 months have revealed a drop-off in environmental performance from planning to building permit stages
If the items within the SDA/SMP report are not delivered and the BESS score drops, rectification works are required
Examples of rectification actions that have been required include: adding sun-shading, adding 32Amp circuits to garage switchboards for future EV charging, and replacing single glazed with the specified double glazed windows.