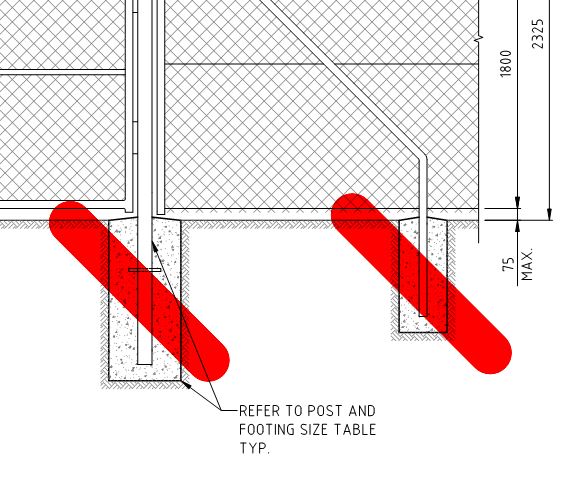 Circular materials in action. Concrete footing free fencing. We are working on a project where we started discussing how to better re-use the end of life components in their same form (a circular economy outcome), which is even better than re-cycling the materials into a different product.
Fencing is a large part of the project so we wondered what was required to make it easier to remove the fence posts at the end of their life and reuse them. Avoiding having concrete footings stuck to a fence post on removal would be a big part of the solution. Would putting the posts in further be required to avoid using concrete? It turns out that you don't need to put the posts in any further, but you need to upgrade from light weight wall thickness 1-2mm galvanised pipe posts to medium wall thickness 2.5mm pipe posts.
So the multiple wins our client will get from this project:
1. Reduced material use – no concrete involved.
2. Potentially simpler installation process.
3. Simpler decommissioning process – pull the posts out mechanically and there is no need to cut the posts off above the concrete and send the concrete with embedded post base of the post off to concrete recyclers for separation.
4. The posts can readily be re-used rather than the lower grade more energy intensive option of sending off and re-processing as occurs in recycling.
5. Satisfy town planning project approval goals of embedding sustainability in the project.
A really pleasing part of our research was finding this already happens. Megan Clarke from our team contacted Michael Jarmain from Fencing Victoria who does this. Fencing Victoria are regionally based but do fencing projects in Melbourne. Mick has completed a Cambridge University circular economy course so loves putting this into practice! Great work Megan and Mick.