Consultant / Contractor Sustainability Statement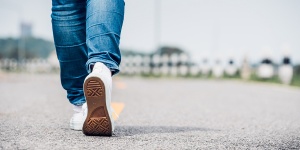 At LID we recommend and can prepare a Consultant or Contractor Sustainability Statement as a key part of improving the sustainability of your project. We encourage all clients to be a part of improved sustainability actions by being part of the sustainability conversation with the consultants and contractors they engage for their projects. Consultants or contractors are more likely to make efforts to demonstrate and potentially improve their sustainability performance at the quoting or tendering time. This is the time to ask them to show how they have, do and can impact on improved sustainability.
Making this happen might involve following the guide below. Feel free to use this as a expression of interest, tender or quote specification item. If a consultant or contractor needs more help, we can assist to document a tender response highlighting their initiatives, opportunities and plans.
CONTACT US
Sustainability is to be a weighting consideration in expression of interest, tender and quote evaluation. For all job types consultants and contractors are to demonstrate as many of the following in their submission:
Experience initiating sustainability measures on previous projects
Sustainability measures in their operations.
An understanding of the relevant sustainability requirements for the project.
Note as at 2019 the Victorian the state government pre-qualified supplier register does not assess the sustainability experience of registered suppliers, so contractors obtained from this register should still demonstrate their understanding of sustainability requirements per above.
Sustainability considerations might include:
Practices or materials options
Designs or actions
Purchasing choices
Physical infrastructure or behavioural changes.
Sustainability responses may be anything that addresses any of the following areas (as examples):
Reduced use of non-renewable fossil fuel energy by increased energy efficiency of buildings and or operations including transport
Use of renewable energy
Reduced water consumption
Reduced pollution of the air and reduced pollutants into the water cycle
Selection of materials that:

Have a lower embodied energy
Do not destroy or impact negatively on habitats and ecosystems
Do not introduce pollutants such as Volatile Organic Compounds (VOCs) to indoor spaces

Reduced waste generation measures
Reduced destruction, or the improvement of the local ecological footprint (improvements to the urban forest and biodiversity opportunities)
Climate change adaptation measures
There are sustainable industry accredited trades groups or training courses that trades can undertake to help meet these requirements:
Green painter www.greenpainters.com.au
Plumbers – sustainable plumbing training https://www.plumber.com.au/training-development/environmentally-sustainable-plumbing-technology
Sustainability consultants would be able to assist to discuss suitable ideas and prepare a response. Generally, once the response has been discussed and prepared it can be used again for future tenders, and easily added to by the consultant or contractor as their sustainability awareness grows.