Energy Modelling – efficient systems and renewables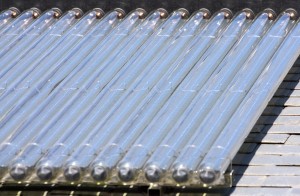 At Low Impact Development Consulting we understand the fundamentals of energy production, conversion, and we understand that the best results can only be achieved through a systems approach. We can provide detailed independent analysis for renewable energy at your building.
LID Consulting team can provide services in the following areas:
PV System modelling
Solar hot water modelling
AS 4234:2008 hot water system modelling
Building thermal modelling
Building total energy computation
Net zero energy buildings
Off grid buildings
Embedded networks
Energy storage
Co-generation
Triple bottom line analysis – assessment of the economic and social along with environmental merits of each system
Call us for a chat to discuss smart sustainable solutions. We provide most quotes within 24 hours.
CONTACT US
Background
The services met by electricity have become indispensable to our urban living which prompts us to increase efficiency and source power from renewable sources. Greenhouse gases which are the by-product of burning fossil fuel to produce energy, are the major contributors to global warming and climate change. A simple answer to mitigate this problem is 'Renewable Energy'.
Peak energy demand is another issue facing the electricity sector and which has led to electricity blackouts throughout the country or restricted supply at peak times. Peak demand occurs on hot days when people rely heavily on mechanical cooling to meet thermal comfort needs. With increasing heatwaves frequency, intensity and duration, stress on the electricity grid will increase prompting costly upgrades. Energy efficiency and on-site electricity production address the issue by reducing grid electricity demand.
The price of Photovoltaic (PV) systems is dropping by the day and the return on investment has become more feasible for building owners and occupiers which has led to an unprecedented uptake of PV systems in both residential and commercial sectors, exceeding all previous forecasts.
We work on several energy modelling platforms with each being specifically developed to do a task more effectively than the other. Of the software we use some are tailored to model the performance of a photovoltaic system both technically and financially such as PV Syst and System Adviser Model. When an energy system involves different generation sources and energy storage, Homer software stands out for its ability to consider multiple scenarios based on reliability and the net present values of different system combinations. We also use TRANSYS for non-conventional system modelling.
We are a continually developing and research focused organisation. We go above and beyond stanbdard ESD services and we would consider any challenging sustainability related task!