Built Environment Sustainability Scorecard (BESS)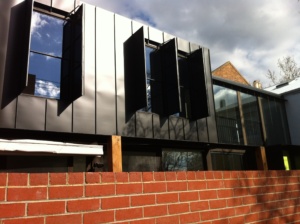 LID Consulting undertake Built Environment Sustainability Scorecard (BESS) assessments providing smart sustainable solutions for all building project types.
The BESS is the new generation building sustainability tool developed by the Victorian Council Alliance for a Sustainable Built Environment (CASBE) in conjunction with input from industry. Low Impact Development (LID) Consulting has been involved in the industry consultation process and has successfully submitted feedback and recommendations for inclusion within this new tool. With 5 years experience in sustainability recommendations and submissions using the previous STEPS and SDS tools, LID Consulting is well placed to identify sustainability focussed options and manage development submissions using the new BESS tool.
Call us to discuss the most suitable sustainability inclusions for your particular project. We generally quote within 24 hours, and can deliver reports within 1-2 weeks or to meet specific timelines.
CONTACT US
This new tool incorporates the earlier requirement to meet best practice stormwater management by satisfying the STORM or MUSIC tools, but is more comprehensive than the previous STEPS and SDS tools. Depending on the development size and type, different options and points are available in each of the following categories:
Management
Indoor Environment Quality
Energy
Water
Stormwater
Materials
Waste
Transport
Urban Ecology
Innovation