Construction Management Plans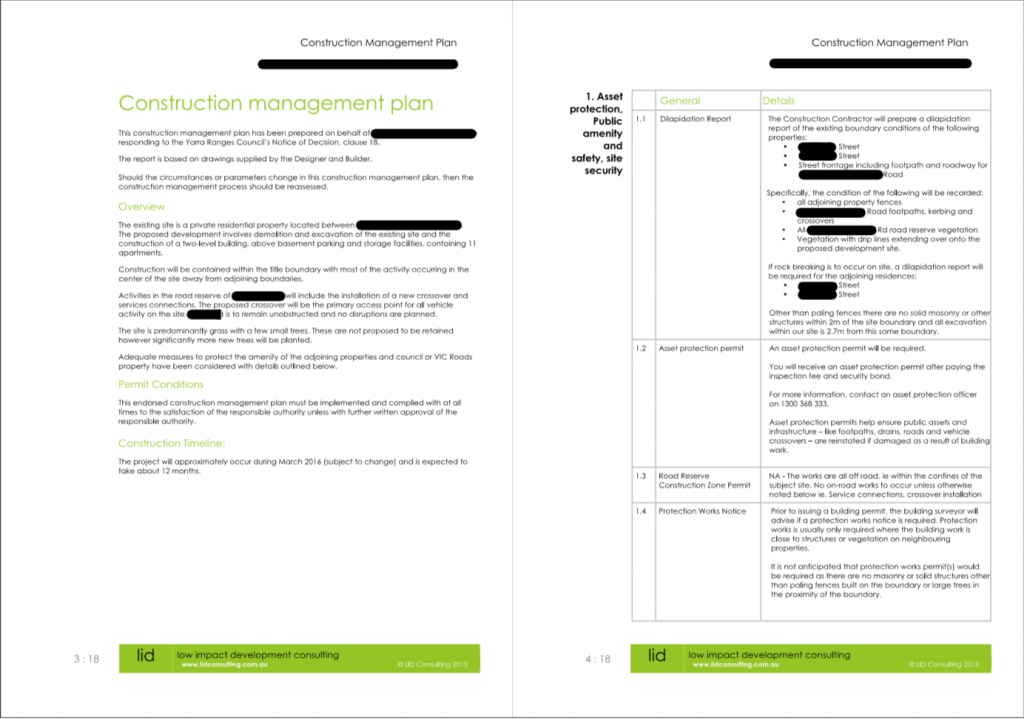 A Construction Management Plan or Construction Site Management Plan is now a common council requirement for developments in a growing number of municipalities. Low Impact Development Consulting's team including experienced residential and commercial construction project manager ensures we prepare Construction Management Plans for demolition and construction projects that will satisfy council requirements.
Our reports are written to contain a level of detail to satisfy councils but generally not make life difficult for builders. On larger jobs we rely on builder involvement to confirm their construction methodology. We do not include crane plans but can include Traffic Management Plans and truck swept paths.
We have had a 100% success rate with submitted reports.
Call or us to discuss or email your project details/plans on pdf – we can generally confirm written quotes within 24 hours and can deliver most reports within 1-2 weeks or to meet specific time-frames
CONTACT US