ESD Design Guidelines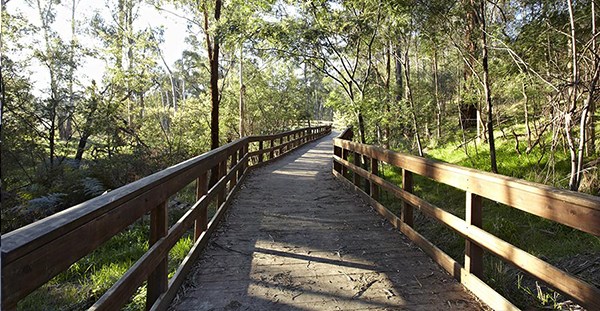 LID Consulting are currently engaged preparing ESD Design Guidelines for the City of Melton. These guidelines are to provide certainty to council officers, consultants and developers in relation to ESD requirements in all development types, while also improving the sustainability performance of all developments in the City of Melton (which extends from Caroline Springs along the Western Highway through Rockbank to Melton township and is one of the fastest growing councils in Australia).
The Melton ESD Design Guidelines are intended to cover:
Buildings and Infrastructure built and retained by Council
Buildings and infrastructure built by developers but handed over to Council to operate and maintain
Non-residential developments built by developers and retained in private ownership
New subdivision residential developments built and retained in private ownership
Pragmatic but innovative measures will be promoted. Some less common but simple ideas which may be presented with explanatory details include:
Recommendations in relation to encouraging home builders to consider designs that simply facilitate ageing in place and Liveable Housing Australia design guidelines;
Recommendations in relation to encouraging home builders to consider designs that can readily incorporate creation of internal self contained spaces that may allow multi-generational living;
Requirements for building fabric to have greater insulation integrity – minimising power points and data points on external walls unless wall boxes are included behind;
Requirements for an additional insulation and installed windows inspection by building surveyors immediately prior to plaster installation to help ensure there are no gaps in insulation or sealing.
Significant stakeholder consultation has been undertaken and will continue, and draft guidelines are mid-way in preparation.
LID Consulting was also engaged to update ESD requirements in the Design Guidelines for the sustainable communities development Mullum Creek in Donvale. The Mullum Creek development is one of the leading sustainable communities in Victoria, raising the bar for new estates.
Some of the ESD Design Guideline components included:
Building envelopes that don't overshadow neighbours
Minimum energy ratings of 7.5 stars
Minimum 2kW PV (solar) panels with a minimum 3kW inverter
Solar or heat pump hot water services
Water efficient fixtures

3 star shower (6.0-7.5L/min) or (7.5-9.0L/min);
4 star toilets (3.0/4.5L flushing);
5 star basin (4.0-6.0L/min);
5 star kitchen sink (4.0-6.0L/min);
3 star laundry (7.5-9.0 L/min).

Achieving 20 points from environmentally favourable materials sourcing and practices

If you are interested in ESD Design Guideline preparation to deliver smart sustainable solutions please give us a call. We generally provide quotes within 24 hours.
CONTACT US