bringing sustainability into the community
Moonee Valley Racecourse Redevelopment Planning Panels submission
As part of our commitment to more sustainable and better communities LID Consulting in conjunction with Enlocus Landscape Architects prepared a submission to the Moonee Valley Racecourse (MVRC) Planning Panel. We also presented this submission to the panel. Amongst other things the submission emphasised:
The opportunity for more interactive, interesting streetscape than the original proposal
A street layout that directed pedestrian movement along more suitable streets, and a street layout that followed more direct paths of travel

The opportunity to continue the existing Moreland Council nominated bike paths from Victoria and Dawson Streets in Brunswick through to Moonee Ponds – enhancing cross town links that would benefit traders in Moonee Ponds.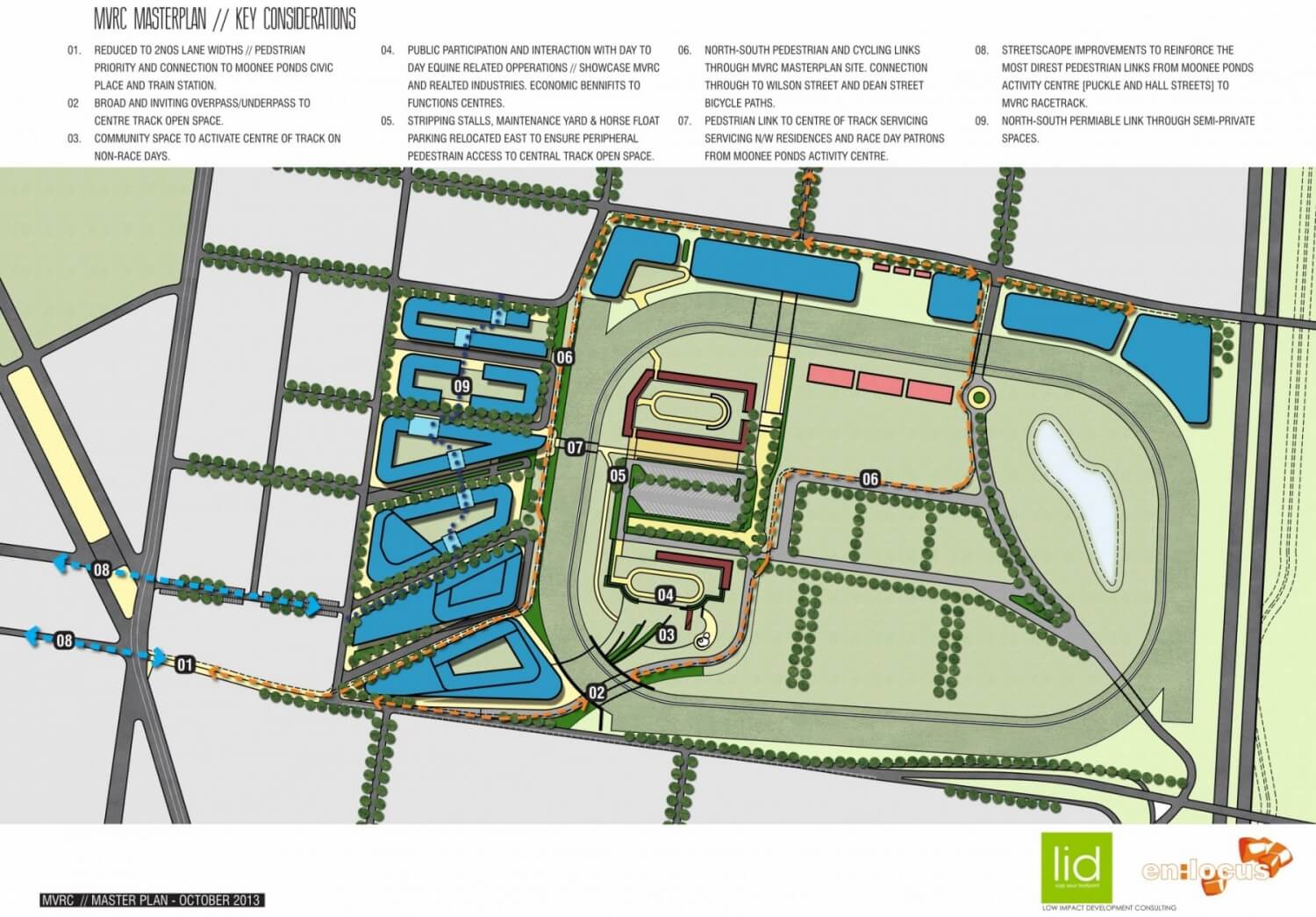 MVRC Alternate Masterplan – presented at MVRC Redevelopment
(Planning Panels Victoria) Advisory Committee hearing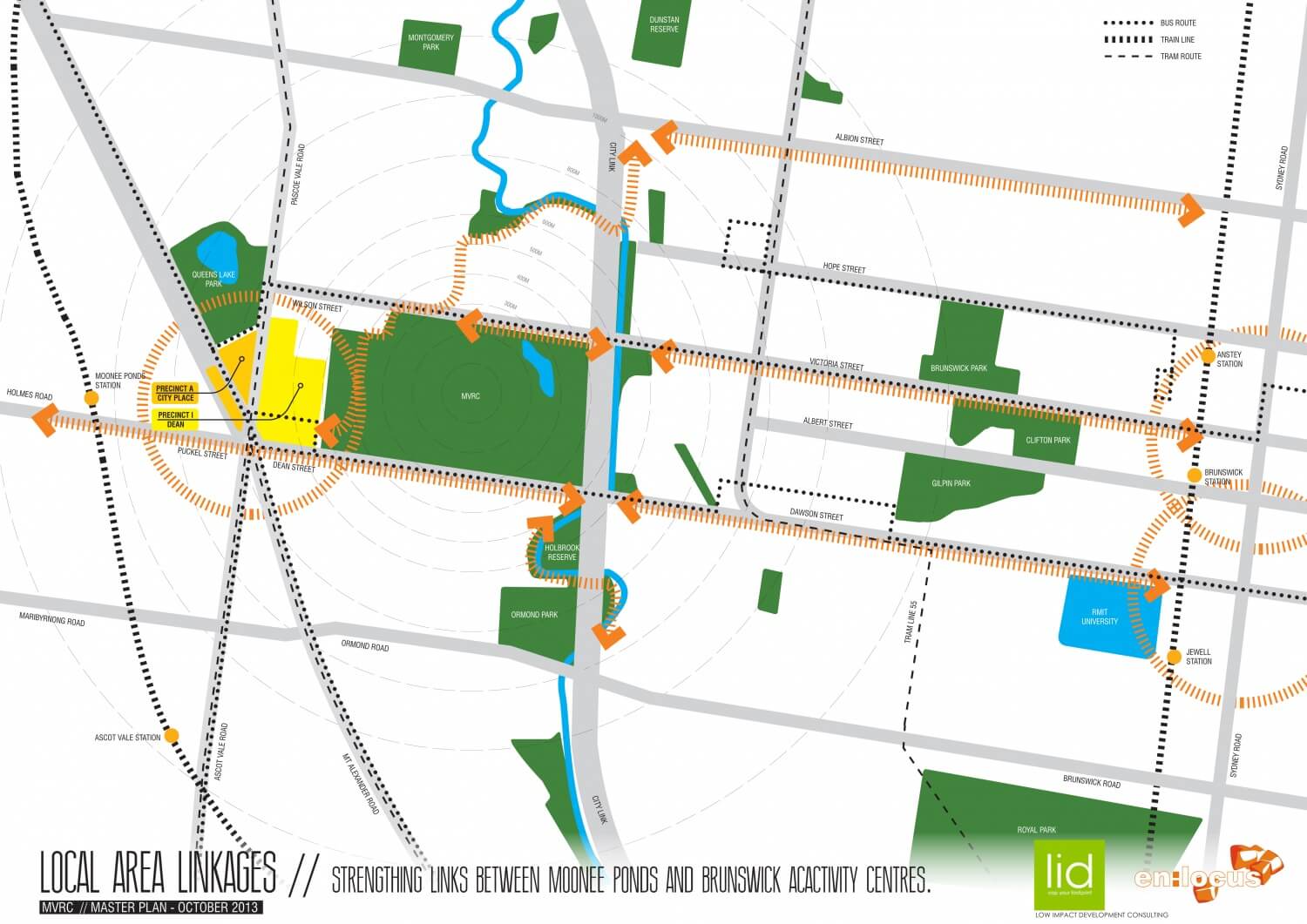 MVRC Alternate Masterplan – emphasising direct cycling links between adjoining activity centres