impacts of development proposals on existing PV panels
Solar Photovoltaic (PV) Impact Assessment
Increasingly Moreland and other Councils are requiring confirmation that new developments will not impact on the performance of solar energy facilities (solar photovoltaic – PV panels or solar thermal hot water systems) on adjoining properties.  At LID we understand the considerations to be taken into account and routinely undertake the appropriate modelling to demonstrate the true percentage of time solar PV or thermal hot water panels will or will not be affected by new developments. We test overshadowing throughout the year and demonstrate performances at the key representative times such as solstices and equinoxes. We discuss the outcomes and document recommendations to mitigate overshadowing impacts. Our reports are simple to read and meet Council requirements.
Feel free to call us if you have solar energy facility overshadowing issues to address.  Quotes are generally provided within 24 hours.
GET A QUOTE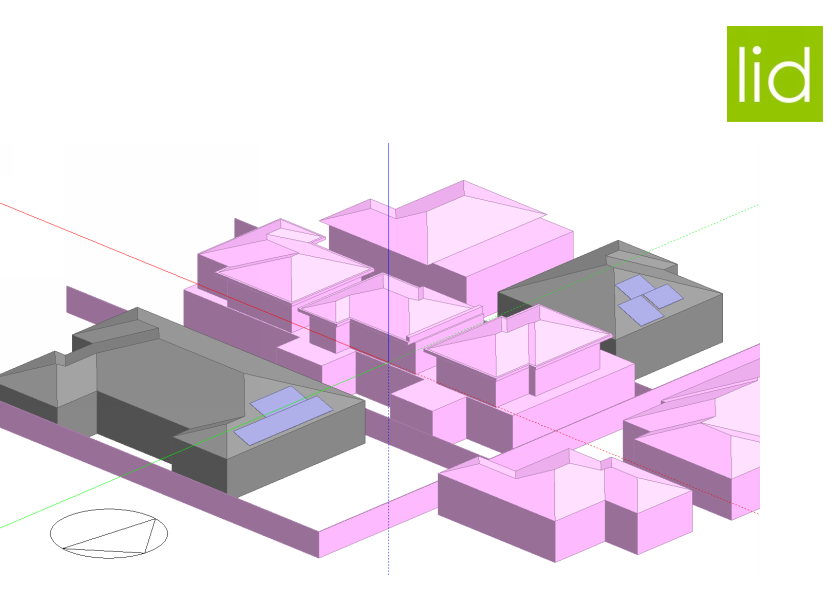 The proposed and existing structures and solar PV panel installations modelled for assessment.