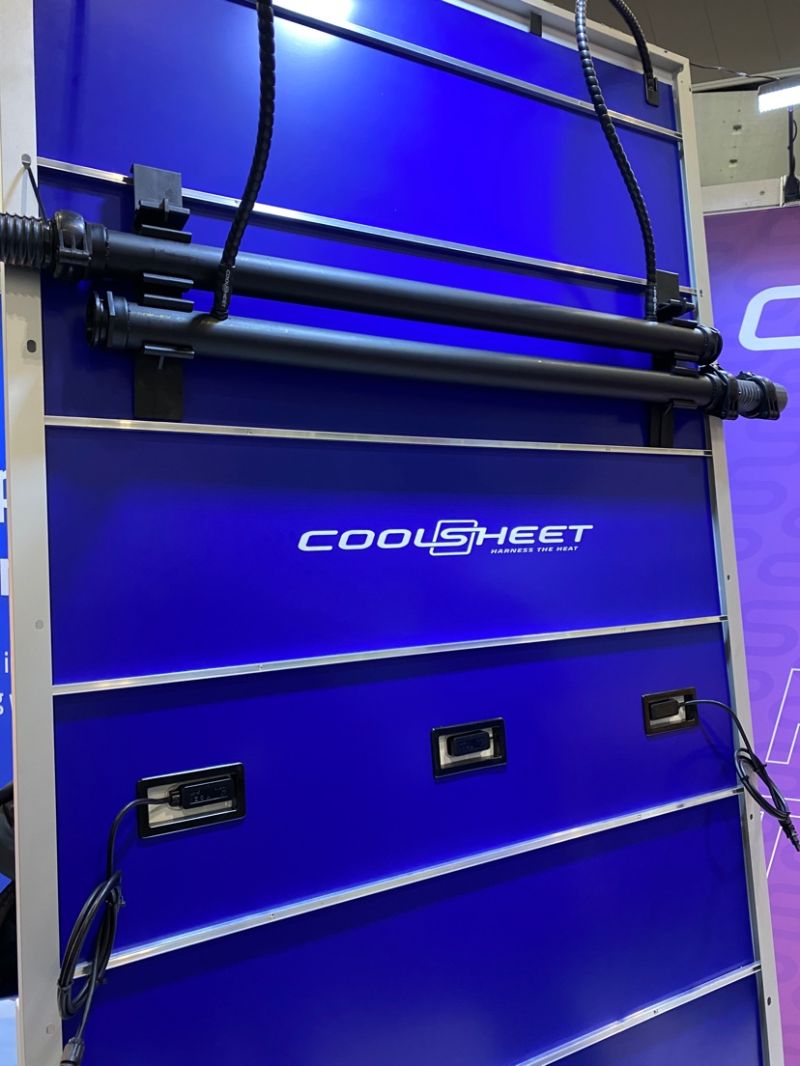 I have just left the All Energy expo at the MCEC. Lots of PV panels, mounting systems, batteries, inverters and some smart ideas coming to market.
One favourite is the Cool sheet hot water preheat system that draws heat off PV panels. In the process the units cool the panels and improve panel output while improving the efficiency of a storage hot water unit as the water is preheated.
A Cool sheet unit can be fitted behind any PV panel prior to fitting the panel and should not impact panel warranty. Adds weight to the system so need to check with structural.
A very interesting PVT product we will keep in the back pocket!