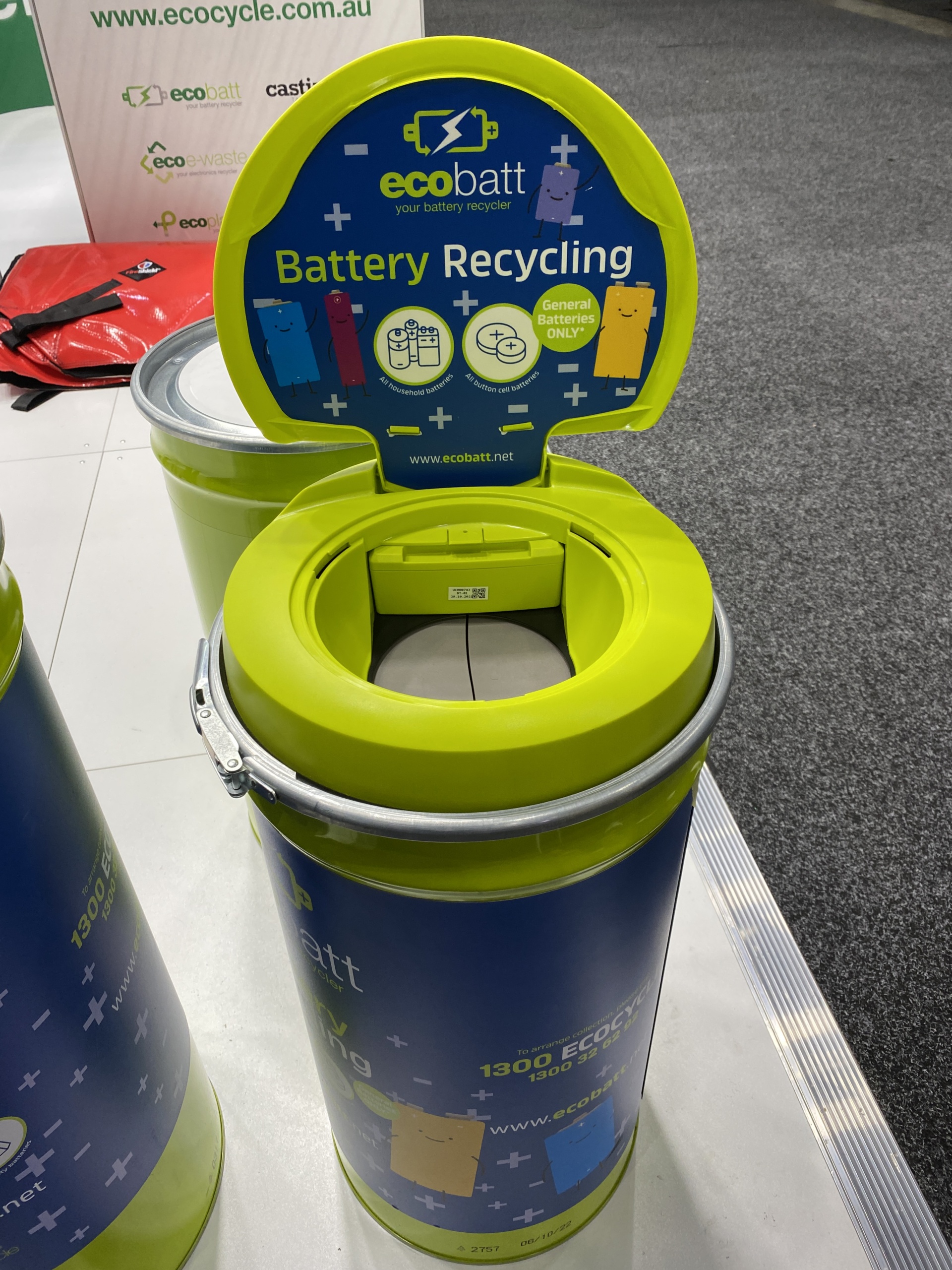 As ESD and Waste consultants batteries are a hot topic, where conversations are often charged!
According to the Association for the Battery Recycling Industry, of the 264 million hand held batteries that reach the end of their useful life, around 183 million are thrown out to landfill each year. That is 67%!
Always on the lookout for solutions, last weeks Waste expo provided one.
Ecocycle are about to release their metal battery recycling tub with built in heat sensor and remote monitoring. The system is designed to alleviate concerns about any potential fire risk when centrally collecting used batteries.
Ecocycle's service is to provide the fire proof tubs, to remotely monitor temperatures in the tubs, and empty units from  apartment, townhouse, or non residential bin stores at a threshold temperature before a fire risk could eventuate.
Simple smart solution to safely help manage greater circularity of this important resource.
In our waste minimisation and management plans we recommend similar solutions for simplifying recycling in workplaces or multi-unit dwellings. Please consider these monitored tub collections, or equivalent, in your work or apartment building.